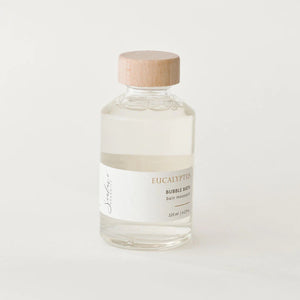 This luxurious bubble bath is infused with the refreshing scent of eucalyptus and is the perfect way to unwind and relax after a long day.
The invigorating aroma of eucalyptus awakens your senses and uplifts your mood and transports you to a place of tranquility and serenity.
Formulated with gentle ingredients that cleanse and nourish your skin, leaving it soft and smooth to the touch. The rich, foamy bubbles add an element of indulgence to your bath time routine, making it a truly indulgent experience.
Handmade in Crescent Beach, BC by Sealuxe Organics
125 ml
Glass Bottle